I have had this song in my head literally since I woke up this morning. It is driving me crazy. But that just reminded me of Shakira, and Britney Spears, so I guess I have options.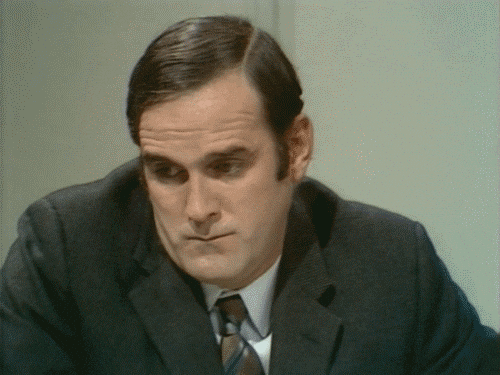 Anyway.
I'm trying to blog every week. And draw for fun every day. So far so good. I'd like to report on how my "list" is going from a few weeks back. First of all, I'm still a non-smoker.
Yes, to answer your question, I surely do wish I had never picked up a gd cigarette. I will never be over them, and I will never really enjoy anything anymore, I'm sure of it. But I'm determined to try! So where were we? My list! I've made some great strides:
1. Blog – I'm blogging again, right now. Hurrah!
2. Journal – it's hard to journal when you're always with your partner, but as soon as he starts work at the library (yay!), I'll get back into it;
3. Meditate – oops;
4. Yoga – not as many times as I want to, but it's coming along. We just joined the Parks & Rec Center here and they have a drop-in weekly class, so I'll probably do that on top of my already twice a week routine;
5. Write/Illustrate Book – not yet;
6. Skate – turns out it costs a shit-ton to join or even practice with the local Roller Derby here (seriously, like $35/month! guh!), but the afore-mentioned Rec Center has a free weekly skate night with free skate rental! Going tomorrow;
7. Stilts – I brainstormed up an idea for making stilts, where I can change out the length as I get steadier. I just have to make them now. That may happen over the weekend, but I'm definitely shooting for completion by this time next week;
8. Dressmaking – not getting started on that until we move in August (no room);
9. If I can afford it, I've found an ASL tutor, but regardless, I'm going to go to the UIowa ASL Club meetup this coming Tuesday to hang out and get to know some people. I'm super excited about this;
10. Adam's Music – probably not going to happen until the move;
11. Scrabble – more Scrabble needs to happen;
12. Kayaking – we're going kayaking on Monday;
13. Guitar – August;
14. Small Business/Classes – I'm meeting with a SBA counselor on Tuesday to go over my business plan! And I need to do some more research about taking some online classes – more on that later;
15. Scarves – coming ALONG! Mine is HUGE and soft and red, ugh! Love it;
16. Podcast – August
17. Bikes – been bikin' a lot! It's unbearably hot and muggy here all the live-long day, so we just go on rides at night usually. I LOVE my new bike though. She is smooth as silk and sturdy as a Reeve;
18. Family – I have not been very good at communicating with fam, sigh;
19. Therapist – we are in the process of getting health insurance right now, so hopefully I will be able to find a therapist within the next month or so;
20. Dentist – see 19;
21. Wuthering Heights – I am one chapter in.
In other news though – Adam and I went to Chicago last weekend! It was a blast! We went to see our niece & nephew (technically cousins once-removed) come of age! I didn't know that twins got their own special Mitzvah service – it's called a B'nai Mitzvah. At least, that's my understanding – it might be that it's the plural form of when a Bar and a Bat happen at the same time. It's too complicated for me to care that much about. Anyway, it was fun. They go to a Reform Jewish Synagogue in Chicago, which apparently means they believe everyone gets to interpret the Torah for themselves? Their speech/sermons were all about how they didn't believe that God was perfect or fair all of the time, and the lesson we should take from that, is to not beat ourselves up too badly for not being perfect, but to always aim for perfection. It was kind of surreal watching two thirteen-year-olds deliver that message to a whole congregation of adults. To each their own! I'm sure I'd get a lot of balkers if I got up in front of a crowd and shared what I thought about God. smh
These kids though, I swear, they are pretty fing fabulous children. The girl is a ballerina and the boy is going to be a sportscaster. They're nuts. So insanely smart and adorable. Did not make me want to have kids though. I can barely go see a movie without screaming at everyone in the audience to shut their gd popcorn holes, I think I'd probably last a day with a two year old. Shudder. Anyway, kids are wonderful, is my point. I think. Spending time with my in-laws was my favorite part of the trip though. Especially my sister in law and her bf. So much love. :) We also got to see some old friends of Adam's who just had a baby. We walked around the lake some and hung out at a neighbor of theirs' kid's birthday party. Fun.
And we saw Wonder Woman (fine), and I'm working a lot, but not getting paid a lot yet, so that's nice.. not having a regular paycheck is annoying as hell. I don't need to go get another job, but I sure hope my brain will be able to process when a lot of money comes in at the same time, and I can't spend it all in one week. (My brain is a seventeen-year-old idiot.)