It's my blog day. I'm going to try and blog on Saturdays, do a kind of "week in review" thing. I'm not feeling especially bloggy today, but that doesn't matter. My resolution is to blog, and blog I will.
This week has been up and down like crazy. I saw my therapist on Tuesday. It was early and I feel like I was in the middle of a manic episode of sorts, so I left her office feeling like I was inside a really awful out-of-control "real-life" dream. We're still getting to know each other, but I get the sense that she's a more laissez-faire style therapist… which may be good for me. I know I have all the answers anyway. I just feel like I can't access them when I need to. Anyway, I don't really have anything else to say about that at the moment.
Wednesday was so much fun. Adam and I went "out" for the first time since moving to Iowa! We went to Dave's Foxhead Tavern and had a drink with sweet and smart friend McCall. We talked about deep things, and I feel like I really let my hair down. It was divine. Except that there was no sink in the bathroom. WHAT? Oh, and also, I asked for a Jack & Ginger, and I watched as dude poured me a Jack & 7UP. wut. Gag. Anyway, it was drinkable, and after TWO drinks, I basically had to carry Adam's emaciated and inebriated body down the street to…….
FilmScene! Where I finally got to meet most of his coworkers (who were all delightful), and then we watched Night of the Living Dead, which was fun-fun-fun. It was a great night. Adam's BMI is like 12, by the way.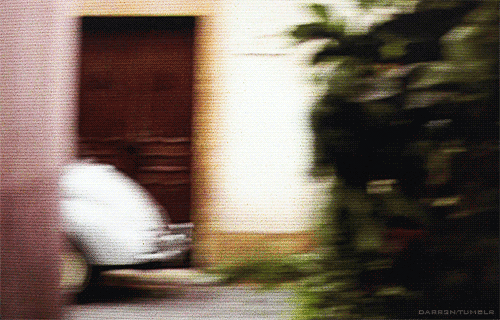 As far as work goes, my hoodies are selling like hotcakes apparently! That's nice. I've wrapped up a small handful of jobs, and I have another small handful still in the docket. I'm extremely, intensely discouraged about my ability to do custom graphic design for people. No matter how hard I try, or how many hours I put into a thing, 9 times out of 10, the customer is never truly satisfied, and in the end, has paid me more than they wanted to and has received less than they expected. I, on the other hand, put in exorbitantly more blood, sweat, and tears than I expect to, and end up charging them a fraction of what I should (because guilt/shame/despair). It's just the most disheartening thing in the world, to do your absolute best for someone, and it to be chewed up and spit out over and over and over and over again, for months and months and months. So disheartening.
But! Maybe that's why it so strangely happened that I received so many incredibly thoughtful encouraging words from supporters this week. My heart, man. I should probably document the words, in case I need help resurfacing from despair again.
Well, first of all, there was this artist man, who found me on Instagram and followed the link in my bio to my website, where he sent me an email. He's a retired artist, but in his day, he was in the hot and swanky New York illustration scene, hanging out with Barbara Streisand and such. Anyway, he just wanted to let me know that I was really talented, and would do well to reach out to an illustrator rep in New York. He said he hated to see my talent go to waste.
Then my friend and ally in Durango commissioned me to illustrate a Cat Yoga event poster for her, and she said, among other things, that she honestly loved my work and style, and that she wouldn't say it if she didn't mean it. Also, she didn't have a single damn edit to the design. waow.
Then my friend in Bogota jumped on the bandwagon and sent me a message of the sweetest encouragement. I mean, oozing. She's an English major, so she knows how to ooze encouragement well. She encouraged me to start a Patreon and said that I would be surprised at how many people would support me, because my work is truly good, and that she wouldn't say it if she didn't mean it.
I love that these generous people are using this kind of language– that they wouldn't say I was good if I wasn't– it's wonderful to know that I have honest friends as well as kind ones. Crying.
And there were a few more, but I'm feeling silly writing them all out like this, so I'll just leave it there.
My "GOSH thanks" linoprints are finally dry, so I cut them up yesterday and I'm going to stamp my signature and number the run today before Adam and I write shit on them and send them out to friends. Oh that's something else I did this week– carved my signature into a linoleum block. I'm so smitten with it, I could dance.
Let's see, let's see, let's see, what else……. well, we finally got a 25′ ethernet cable to watch X-Files on the big screen in the living room, but our damn bluray's outdated, and the Hulu app doesn't work on it anymore!! AUGHHHHH. The Netflix app still works on it though, so I can watch The Office for the 18th time on it. Yahoo. X-Files is making me cringe a little bit, but I'm a one-issue voter, AKA as long as it's Carter, David, and Gillian, I'm for it. We're also watching Top of the Lake, season 2, which is incredible. Absolutely twisty and turny. Really great writing. I'm hooked.
Okay, I now have things to do. Yay me for blogging when I didn't feel like it.