I didn't blog yesterday because I literally spent all day editing Adam's Statement of Purpose for his application to The University of Iowa Center for the Book! It's quite a statement. I wish I could show it to you, but that would mos' def' embarrass the shit out of him, so instead, I will let you see this one sentence from it. I honestly can't remember if he wrote it or I did, but it is so true of both of us.
"I believe that my path is always unfolding before me, and I accept as a privilege the responsibility to follow where it leads."
I MEAN. We are artists, dude. Livin' our draems. Hell yeah!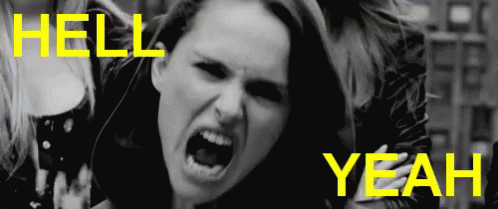 So last week was fun. Sunday, we went to see an Iowa artist named Reiko Uchytil's art opening at a local gallery here. I wish it were easier to make artist friends, but I tend to come on too strong and scare people away here. Midwesterners, and– who am I kidding– probably most people think I'm "a bit much" when I get excited. THEIR LOSS. Reiko seemed like a completely sweet and nice person, though, and I'm sure if we'd had more time to talk, she would've liked me fine. Oh my god I sound like a sociopath. GROSS. I'm not a creep! I just want to have artist friends! There's nothing wrong with that! Get off my back!
Monday, I sent in my application to sell at the Iowa City Farmer's Market, woohoo! If I'm accepted, I will have to seriously ramp up production of things.. I also applied to sell mah artwerks an event called ICE CREAM, which is a genius name for any event, especially one that has nothing to do with ice cream whatsoever. And I also applied for a scholarship to join a Mokuhanga workshop in March. I'm probably not going to get it, because I'm a glass half-empty kind of person, and self-fulfilling prophesies are my jam, but it felt good to push myself to do that.
Tuesday, Adam went back to school, and I went to therapy. Therapist had a few wise words for me, and I left feeling pretty okay. Later that night, I met with Cortnie from the White Rabbit and we talked about how I would be involved with White Rabbit Printing in the future. We met at this spot called Clinton Street Social Club, which is a slightly-fancy, adult-friendly, vanilla bean bar & restaurant that has a great happy hour. Their house cabsav is >MOI!< so perky. We had great, exciting, let's-get-down-to-business talk, and also super relaxing fun-time girl talk, which definitely was the cabsav's fault (I have got to find out what that was).
Wednesday, Thursday, Friday, nothing exciting happened, worked on design stuff, mailed out some thank you cards, fixed my drafting table, cleaned the house, made some pizza, watched some Netflix. Oh! Did I mention we finished Top of the Lake? Gah. It was so good. I think I did mention that, actually.. but anyway, this is another plug. If you haven't seen it, I highly recommend watching it. It's on Hulu. Watch the first season first, or the second won't make sense. So good. I've started "watching" Parks and Recreation in the background while I'm working, which has been a real balm, now that I've watched The Office three times and it's starting to feel sad. I like Leslie Knope! She's so great!
Saturday, of course, was the Women's March. I walked downtown and met up with McCall and her really adorable smart friends. That is a band name waiting to happen. McCall Sarrett and her Really Adorable Smart Friends. HA. She'll love that. Anyway, we had a great time. I started illustrating a poster of Pam from The Office, with her quote, "Be Strong! Trust Yourself! Love Yourself! Conquer Your Fears! Just Go After What You Want, and Act Fast, Because Life Just Isn't That Long," but I got too ballsy with it and then my body decided it wanted to sleep instead of be woke, so I stopped. I'm glad I did. Otherwise, I would have been sleepy, grumpy, and self-conscious at the march, instead of cool, calm, collected, and classy. Just kidding, I wasn't any of those things, because I was in the middle of a fucking crowd of hundreds-maybe-thousands of people. So I not only had the too-many-people freak-out going on, but there were some real sketch dudes walking around fast and shifty, like they were planting bombs in strategic locations to blow us all up. Paranoid much? Yes, don't mind if I do.
At any rate, it was a fun, fun time, and I really enjoyed witnessing the first Sudanese-American woman elected official give a rousing, if shrill, speech about equality and voting. So great. I don't have the energy to face much criticism, or I would make a bigger deal about "reproductive health" being a tenet of the march. It's one bandwagon I can't bring myself to hop on. I mean, I'm not one for jumping on bandwagons anyway, but I thought that was a very separate issue from the whole Women's March thing. Apparently not. One of the organizers shouted it from the podium. Whatever, they were shouting a lot of stuff. I'm not going to get hung up on it.
So, one super-awesome thing that happened last week was that I sold out of my hoodies at White Rabbit (BFD for me), and one of the hoodies was bought by a lady who works for the Iowa City UNESCO City of Literature, and she emailed me to tell me how awesome it was, and asked if I would be interested in working with them on their 10-year anniversary International delegate meeting this April! So I met with her today at the Bluebird Diner (my favorite place in Iowa City) and we talked. I'll probably be licensing the design to them to use for a while, which is something I have zero experience with, so if anyone does, feel free to help me figure out how to quote it!
Also today (damn, I'm stealing from next week's blog, oh well), I met with another lady I'm going to be working with, in a much different capacity. Long story short, she came into FilmScene (to watch a movie) and told Adam about this program she runs at the University Hospital, where people get paid to be simulated patients for med students. It pays next-to-nothing, but if you get good at it, they can outpatient you and you get $20/hour. Anyway, Adam was like, "Naw thanks, but my wife loves House, M.D. Maybe she'd be interested!" And I've never loved my husband more. So I'm in! The UI Hospital is quite literally right across the street from our house, and the work is 2-4 days per month, 5-7 hour days, and I mean, you get to act, and hang out with awesome smart people! I'm so excited.
And that's it! I have to go now. My husband's just about to close up the libr'ry!